Pay for your next vacation by listing your property on HomeAway - $250 bonus for first time listings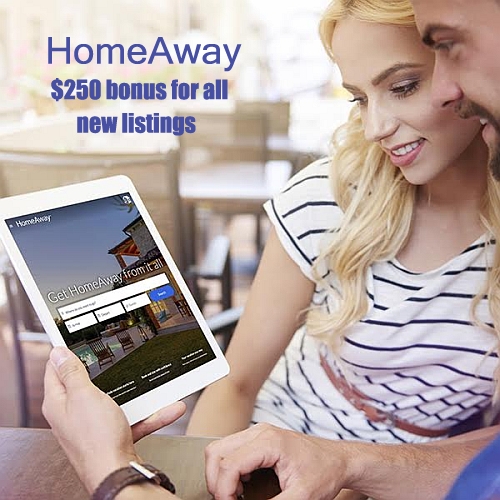 HomeAway, one of the largest vacation rental sites in the world (owned by Expedia, with over 2 million unique places to stay), is offering a $250 bonus as an incentive to anyone who lists their property on the HomeAway website for the first time.
What this means for someone in Calgary who lists their property on HomeAway is that they can help pay for their next vacation (or mortgage) by renting out their apartment, house, or vacation home.
In particular, renting out your property in the high demand seasons of spring & summer, or around holiday dates and popular events, is a great way to earn extra income.
On top of the income that you would earn for renting out the property, HomeAway is offering a $250 bonus incentive, for all first time listings.


How much can I earn by listing my property on HomeAway?
To come up with an estimate of how much a person can potentially earn by listing their property on HomeAway, I performed a search on random dates in various months.
When you click on the HomeAway price filter, it pops up with a bar graph that shows the relative number of listings for each price level, which makes it easy to estimate how much a property in the Calgary area would earn.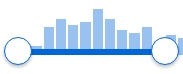 In the Calgary area, most properties earn approximately $700 to $840 per week.
To receive the $250 bonus from HomeAway, the property you list does not have to be in the Calgary area. It can be located anywhere in Canada or the United States, but it must be a first time listing.


How to receive the $250 bonus from HomeAway
1. Go to the HomeAway $250 bonus offer page, found at the following link...
offer link: HomeAway $250 bonus offer for new listings
IMPORTANT: You *must* create your property listing by going to the link above, in order for HomeAway to correctly track your new listing for this offer.
If you do not, they will not be able to send you the $250 bonus.


2. Go through the steps of creating a listing for your apartment, house, vacation home, etc.


3. Receive a $250 bonus from HomeAway after a traveler completes their stay at your property.


Conditions for the HomeAway $250 bonus offer
- This must be the first time your property has ever been listed on HomeAway.
- Your property must be somewhere in Canada or the United States.
- Your property listing must (a) accept at least 1 booking between April 16 and August 31, 2018, with a minimum booking value of $100 CAD, and (b) the traveler must complete that booking during the same time-frame.
- Your property listing *must* be created by going through the HomeAway $250 bonus offer link
- You will receive a $250 CAD Visa Gift Card from HomeAway by e-mail. You can expect to receive your reward within forty-five (45) days of the date your traveler completes the booking.
After that, you will have three (3) months to activate your card. Cards expire six (6) months after activation. There is a limit of one (1) reward per property.


Benefits of listing your property with HomeAway
- Use the income from your property to pay for your next vacation, your mortgage, or a creative passion.
- Maintain Control: You're always in control of your listing. Only you determine pricing, availability, and who stays at your property.
- Peace of Mind: You're covered by $1M Liability Insurance for all bookings made through HomeAway.


People That Liked This Page Also Liked:
| | |
| --- | --- |
| | You may also want to check out pages that were tagged with: |
| | |
Be The First To Know About The Next Amazing Deal!
Head to the
YYC Deals Alerts Page
where you can choose to be notified by e-mail, Facebook, Twitter, or RSS Feed the moment an amazing travel deal from Calgary is found.
Setting up alerts allows you to be one of the first to see a new deal, before it sells out.
And don't worry, alerts are only sent when it's truly an amazing deal.
Like Our Site? Follow Us!
Comments from Facebookers
Comments from Everyone Else